We Are True Value Investors
With decades of high-level Australian real estate experience, we have partnered early and at every stage of growth with leading Australian developers, with billions of dollars in turnover and sales.
Investing in real estate is a great way to build wealth.
Commercial real estate investing, in particular, is known to provide some of the highest income streams. If you've been investing in residential real estate for a few years and have been wondering how to invest in commercial real estate, this guide serves to give you an overview.
Commercial Real Estate Investing
Not unlike their residential counterparts, commercial real estate investing trends are subject to cyclical changes. In fact, you could easily argue that commercial real estate investing is subjected to more changes than those found in the residential market. If for nothing else, the commercial real estate industry is made up of several sectors: industrial, retail, multifamily, office and hotel—to name a few.
Consequently, each sector's expectations are at the mercy of unique needs and demands, not the least of which change in conjunction with the economy. Needless to say, there are countless variables that will inherently influence the performance of any commercial real estate sector, and investors need to be aware of how they impact current and future trends.
It is worth noting, however, that while commercial real estate is incredibly appealing, it remains too expensive for the average investor to consider—or, at least, it was. While investing in commercial real estate does come with a higher price tag, one new trend is leveling the playing field: joint-ventures and syndication.
The ability to co-invest with a developer investing in commercial real estate now gives real estate investors the opportunity to transition from residential deals into commercial deals, which bodes well for a bright future. That said, its still limited to those with a reasonable cash deposit as usually a minimum investment of around A$300-500,000 is required.
What Qualifies As "Commercial Real Estate?"
Commercial real estate is property that is typically leased out for business and retail purposes.
Investing in commercial real estate involves the purchase or development of properties that have been designed with the intent of housing commercial tenants.
Unlike a residential real estate investor, commercial real estate investors lease out and collect rent from the businesses that occupy space in their properties, rather than from residential tenants.
It should also be noted that raw land purchased for the development of commercial property is also included in this definition. Commercial properties can generally be categorized into five main types.
The 5 Types Of Commercial Real Estate
Commercial properties serve a broad range of purposes, but are generally grouped into the following types:
Office

Retail

Industrial

Multifamily

Special Purpose
1. Office
The most common commercial real estate type is office space. These buildings, which can range from single-tenant offices to skyscrapers, are defined by one of three categories: Class A, Class B, or Class C.
Class A commercial real estate properties are typically newly built or extensively renovated buildings located in excellent areas with easy access to major amenities. They are typically managed by professional real estate management companies.

Class B commercial real estate properties are often older buildings that require some type of capital investment. Although they are well-maintained and managed, these properties require minor repairs and upgrades—making them a popular target for investors.

Class C commercial real estate properties are typically used for redevelopment opportunities. They are generally poorly located, require some type of major capital investments to improve out-of-date infrastructure, and their high vacancy rates are much higher than higher-classed buildings.
2. Retail
Another popular commercial real estate type is retail buildings. These properties, which range from strip malls and community retail centers to banks and restaurants, are often located in urban areas. The size of these real estate properties can extend anywhere from 5,000 square feet to 350,000 square feet.
3. Industrial
From warehouses to large manufacturing sites, industrial buildings are typically geared towards manufacturing industries, as they offer spaces with height specifications and docking availability. In addition, these commercial properties generally lend themselves more to major investment opportunities.
4. Multifamily
Multifamily properties are comprised of apartment complexes, high-rise condominium units and smaller multifamily units. A property is qualified as
multifamily real estate

any time it has more than one unit, but can also be considered a commercial property if it has more than four units. Many residential investors get their start in commercial properties by expanding into larger multifamily properties. Residential tenants tend to have shorter lease terms than office and retail tenants, so tenant turnover is a factor that should be considered.
5. Special Purpose
In general, special purpose properties are designed for a specific use, so much so that it would be difficult to change the property for another use. Car washes, self-storage facilities and schools are all examples of special purpose properties. The leisure and tourism industries represent a large proportion of special purpose real estate as well. Common examples within the industry include hotels, airports and sports stadiums, and amusement parks.
Mixed-use development properties are also prevalent in the commercial real estate sector, and continue to grow in demand. These properties represent a mix of different uses, such as residential, retail and even public sector. A mixed-use building could have shopping and services on the first floor with apartment units on the upper floors, for example.
What Is Owner Occupied Commercial Real Estate?
Owner occupied commercial real estate (OOCRE) is when investors purchase commercial real estate with the intent of utilizing the building for their own purposes. This strategy can be applied to any of the five commercial real estate types discussed above.
Having the option to occupy the commercial real estate in which you invest is just one of the many benefits associated with commercial investing.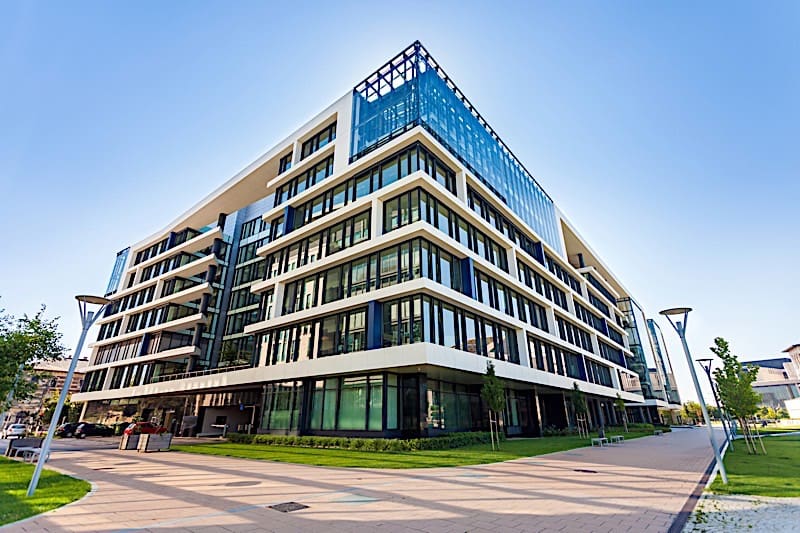 The Many Benefits Of Commercial Real Estate Investing
Investing in commercial real estate can be very rewarding, both personally and financially. For many, the objective of investing in commercial real estate is for future wealth and security; others utilize it for tax benefits and investment portfolio diversification.
Higher Income:

The hallmark benefit of investing in commercial real estate is a higher potential income. Generally speaking, commercial properties have a better return on investment. In addition, commercial leases are generally longer than those you will find in residential real estate. This means that, commercial real estate owners have to deal with far less tenant turnover.

Cash Flow:

Commercial real estate has one very distinct advantage: a relatively consistent stream of income due to longer lease periods.

Less Competition:

Another advantage associated with commercial real estate is relatively less competition. Because of the perceived difficulty of commercial investing, the commercial space tends to be less saturated with other investors.

Longer Leases:

Perhaps one of the biggest perks of commercial real estate is the attractive leasing contracts. Commercial buildings generally have longer lease agreements with tenants compared to residential properties, which, as previously stated, offers investors impressive returns and significant monthly cash flow. In many cases, lease agreements for commercial properties are signed for multiple years.
Commercial real estate investing offers investors an array of opportunities and advantages that other investment strategies do not.
How To Invest In Commercial Real Estate:
The question of 'how to invest in commercial real estate' has only one answer: with due diligence. Regardless of what sector or niche you're in, doing your homework and minding your due diligence is a critical element in ensuring your success in real estate. In addition to learning the ins and outs of commercial investing, make sure you understand the commercial real estate market and how it can differ from the residential real estate market.
1. Understand How Commercial Real Estate Is Different
The first step as a commercial investor is understanding that commercial real estate is valued differently from residential properties. Unlike residential real estate, the income from commercial real estate is typically related to usable square footage. In addition, commercial property leases typically last longer than those of residential leases. These two factors help illustrate why a commercial real estate investor has a better potential to earn a higher income.
Location is an important factor regardless of your investing niche, with commercial investing as no exception. However, commercial investors also need to pay close attention to their tenant type. The location and intended tenant type are two factors that intersect closely when determining demand. For example, a space intended for corporate offices will likely have better performance in an urban center compared to a primarily residential neighborhood.
2. Use The Right Success Metric
Commercial real estate investing involves a wide array of calculations, as well as an understanding of real estate finance. To be a player in commercial real estate, there are several formulas you should know.
Net Operating Income:

This is a calculation that equals all revenue and costs from a particular property. Configured before taxes, this number provides investors with an idea of how much they'll make from an investment minus all necessary operating expenses. Operating costs typically consist of insurance, property management fees, utilities, repairs and janitorial fees, utilities and property tax.

Cap Rate:

Used to calculate the value of income producing properties, the "cap rate" — short for capitalization rate — will provide investors with an estimate of future profits or cash flow. This is essentially the ratio of net operating income to property asset value.

Cash On Cash:

Cash on cash is a metric that provides investors with a rate of return on their commercial real estate transactions. It's typically used by investors who rely on financing to purchase their properties. Cash on cash measures the return on out-of-pocket cash invested relative to the portion that was financed. This will provide an accurate analysis of an investment's performance.
3. Commercial Real Estate Investing Mistakes To Avoid
As a commercial real estate investor, it's just as important to know what not to do as it is to know what to do. Today's best investors already know it, and it's about time you did too: mitigating risk is the single greatest thing a real estate entrepreneur can do for the success of their business. Mitigating risk exposure is the best way to increase the likelihood of success. That said, here's a list of some of the most common mistakes commercial real estate investors need to avoid:
Improper Valuations:

Every single commercial property is unique, and investors need to be able to account for variances that may be found in each asset. Therefore, commercial real estate investors must be fully aware of what they are buying, and for how much. The inability to account for the true value of a property will impact nearly every step moving forward, so it's important to get things right at the time of acquisition.

Financial Ignorance:

Failing to understand the financial intricacies of commercial real estate investing can be devastating. IF for nothing else, commercial deals are not the same as residential ones. Investors will need to learn the differences, not the least of which include the loan-to-value (LTV) or debt service coverage ratio (DSCR).

Neglecting Due Diligence:

While today's market requires decisive decision making, it's important to mind due diligence. It's better to lose a deal to someone else than to buy into a deal you aren't prepared for. As a result, more investors need to take the appropriate time to learn as much about a property as they can before they buy it.

Not Working With a Team:

Far too many investors want to save money by doing everything themselves. However, working with a team is unequivocally better than working alone. While you may appear to save money on the surface, chances are you are losing both money and time by working alone. That said, align your services with a competent team and trust them to do the job you hired them for. There's a good chance they know more about each and every process than you do.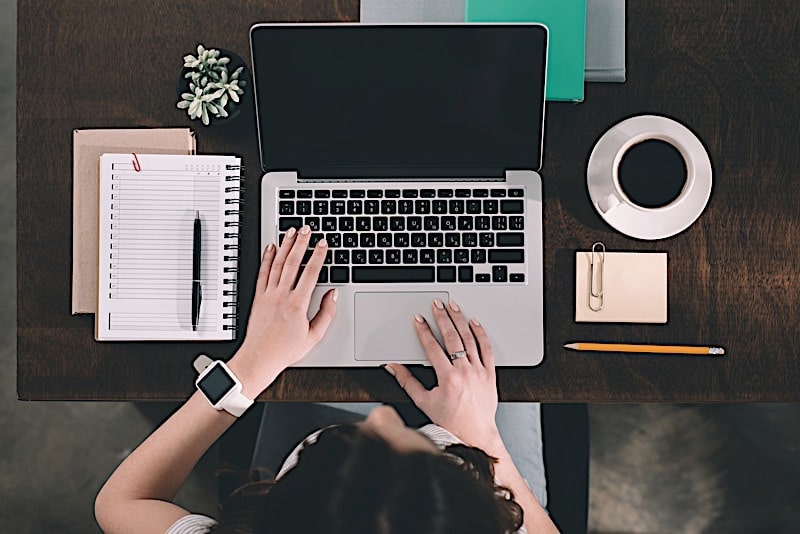 Commercial Real Estate FAQ
How Do I Know If I'm Ready For Commercial Real Estate Investing?
Are you interested in commercial real estate investing but still feeling a little hesitant to take the leap? The following three questions were designed to help you gain more clarity on whether or not commercial real estate is for you:
Do you have the ability to think big?
Investing in commercial real estate requires individuals to think big and have an open mind. When investing in residential real estate, the properties under consideration are much smaller in scale. With a commercial property, you must be able to visualize a finished product even in the beginning stages of redevelopment. If you are debating whether to purchase a five unit apartment versus a property with ten or more units, it is probably more beneficial to choose the 10. If the five unit complex requires nearly the same commercial financing as the 10, it makes sense to think big and do what it takes to boost your bottom line..
Can you successfully execute your due diligence?
Arguably the most important task beginner investors can do before jumping into commercial real estate investing is to perform their due diligence. After you've chosen your niche, you must research everything you can regarding that specific sector. Investors interested in Australian Commercial Real estate can download the free report Guide to Understanding Australian Commercial Property here.
Summary
Commercial real estate investing
may seem very different at first, but you should understand that the core skills and competencies required are the same as residential property investing. They include minding due diligence, having a proper business plan that includes an understanding of financing options, and being being able to engage a strong team. Any type of investing is associated with some level of risk, and it's up to you to find ways to mitigate that risk. If you use have the systems that brought you success with residential real estate and seamlessly implement them into your commercial strategy, and you will surely find success.
If you want to look further into commercial real estate investing, you can either purchase a space directly, or join a joint venture with a developer doing the work for you.
Towards Exceptional Results
Australia has vast wealth, rapid population growth, high living standards, the rule of law, a AAA credit rating, 25 years of economic growth and is ONE OF THE WORLD'S PREEMINENT INVESTMENT DESTINATIONS.
An Australian property allocation can offer…

• An expanded investment horizon
• Enhance risk adjusted returns with more predictable returns
• Genuine long-term diversification benefits

Best for long-term buy and hold for income strategies:
• Strong case to add Australian property to an multi-asset portfolio

Australia is especially attractive to global capital:
• Strong long term economic growth
• Lowest interest rates since the 1960's.
• Relative high transparency/economic stability
• Low Aussie dollar
• Offers suitably scaled assets
Total Australian CBD purchases by Country:
(Colliers, FYE 2018)
"Foreign economies had a total of AU$2.3 trillion invested in Australia at the end of 2017"
Source: Department of Foreign Affairs and Trade
Become a Partner
We invite qualified investors to enquire about current and forthcoming development and joint venture projects.
Investors should take a closer look at commercial property in Tokyo, Seoul and Melbourne
Investors need to embrace an active strategy in the search for submarkets under transformation in selected cities
Commercial property is worth a look in cities where active management and the repositioning of buildings can add value...
Australia has the 10th highest amount of direct foreign investment in the world.
© Copyright Aurient Investment